Flexible packaging solutions
Tomorrow's solutions! With one click.
Cast MDO-PP film – protects what is needed every day
Future-proof and sustainable: Polypropylene film packaging solution
Polypropylene is a very special material. As a thermoplastic belonging to the polyolefins, it can be given almost any number of different chemical and technical properties with the help of innovative MDO technology. This is crucial for the production of high-performance polypropylene films. These can be completely recycled and reused after use.
Cast MDO-PE foil – the recycling solution
Responsible handling and recycling of resources is our top priority and our Cast MDO-PE films offer an excellent basis for this. Our polyethylene films are used as the main component in mono-material packaging (e.g. stand-up pouches) and show excellent properties in terms of rigidity and transparency. This guarantees an excellent function as an advertising medium.
Polypropylene Film - the Packaging Jack-of-all-trades
Cast MDO PP film is unbeatable in terms of longitudinal mechanical properties (extremely high strengths with low elongation). Thanks to special surface treatment, these films can be excellently laminated, coated and printed and therefore fulfill their function as advertising media.
Polypropylene films from Lenzing Plastics are always individual solutions, perfectly designed for the respective application.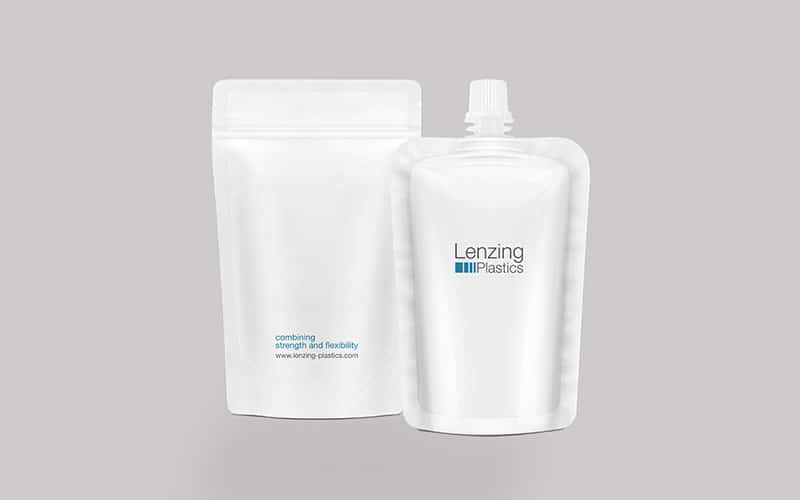 PP film from Lenzing Plastics - the first choice when it comes to product packaging and handling
Polypropylene films have numerous advantageous processing and recovery properties and can be perfectly adapted to a wide range of desired applications. The particular processing method also influences the properties of PP film.
All of this makes the uses of polypropylene film as a packaging material very diverse. From the packaging of pet food and foodstuffs to the individual packaging of highly sensitive machine parts and solutions for better product handling.
Mono-oriented polypropylene films - the basis for film products with high customer benefits
At Lenzing Plastics we produce Cast PP films using MDO (Machine Direction Orientation) technology. This enables us to achieve unique product properties that guarantee high customer benefits and differentiation from mass-produced products. Our polypropylene films are mainly further processed into specialized film products. For example:
Foamed polypropylene films for stand-up labels and banderoles.
These products are characterized by density reduction of the base material combined with high longitudinal strength.
of packaging and labeling material
Individually designable surfaces
for visual identification of a product on the shelf
tear-resistant and water-repellent
Dirt and temperature resistant
Polypropylene films for use as laminating film, backing material for adhesive tapes, carrying handles and tear-open aids PP films from Lenzing Plastics impress with their high strength in the machine direction. The advantages:
Straight tearing behavior
Easy opening of flexible packaging
Low elongation
Extremely high tensile and tear strength
What can we support you with? For which area or end product are you looking for the right polypropylene film? Contact our contact person for PP film, let us advise you, inform you … and certainly convince you.