Heating pipe insulation, insulation jacketing
Tomorrow's solutions! With one click.
Lenzing Jacketing – revolutionary in exterior ventilation duct insulation,
... pipe insulation of heating pipes and much more.
An essential aspect of ecological construction is the reduction of energy consumption. We live in times when energy must be used more responsibly than ever before. Therefore, the focus in construction and renovation is clearly on the efficient insulation of building components to make energy loss as low as possible.
Protecting high-quality insulating materials: solutions from Lenzing Jacketing
Insulation materials are used wherever it is necessary to keep heat and cold away from each other inside and outside buildings. The industry is constantly developing and optimizing insulation materials for insulating ventilation ducts and shafts, tanks, boilers or for pipe insulation of heating systems.
But insulating materials, for their part, also need to be insulated so that they can perform their task optimally. This is where Lenzing Jacketing comes in.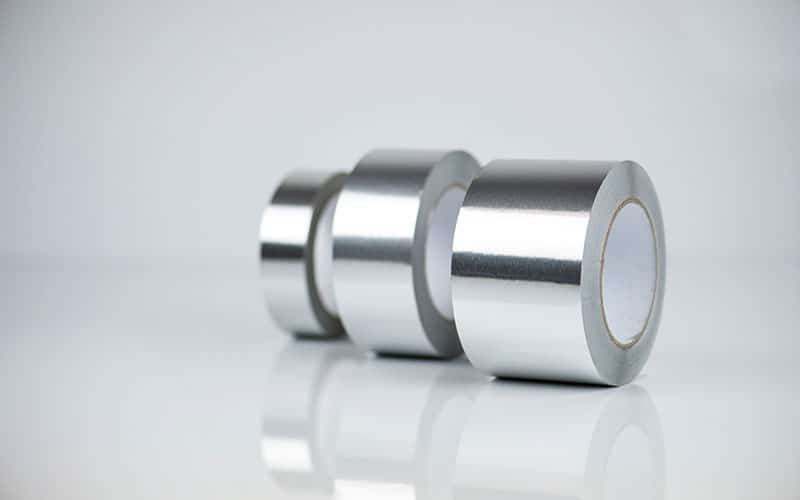 Insulating heating pipes - when only the best is good enough
Lenzing Jacketing is a revolutionary insulation jacket system. Unlike conventional jacketing made of aluminum or in the form of stainless steel sheets, for example, it adjusts individually to the insulation material to be protected.
It protects insulated ventilation ducts and shafts, pipe, tank and boiler insulation as well as the pipe insulation of heating systems in a resource-saving way by equipping the individual jackets with very specific properties. Specifically tailored protection for every special application – these are the solutions from Lenzing Jacketing.
Insulation of ventilation ducts, pipe insulation of heating systems - advanced products at the highest level
With solutions from Lenzing Jacketing, the protection of high-tech insulation and insulating materials enters a whole new dimension. Lenzing Jacketing products are laminated with special substrates in up to 14 layers, depending on requirements. These make them either chemical-resistant, food-grade, antimicrobial or halogen-free. This is an attractive option not only for protecting the pipe insulation of heating systems or boilers in private or commercial housing.
Especially in industrial plant construction, this can be a decisive criterion for the subsequent use of the plant. Insulated ventilation ducts, for example, often pose a hygienic risk in a sensitive production area. Lenzing Jacketing ensures that undesirable risk factors are largely eliminated by means of a special insulation jacket.
Insulating heating pipes and much more:
welcome to the new world of insulation jacketing
Products from Lenzing Jacketing are the future of purpose-designed insulation jacketing. In addition to being fully customizable to their task, they also offer these features:
to weather conditions – frost, heat, humidity
in contrast to conventional systems
Learn more about Lenzing Jacketing - the revolutionary insulation jacketing system.
Whether you want to insulate boilers, tanks or heating pipes, optimize the insulation of ventilation ducts in and outside buildings or in sensitive building areas, or just want to find out more in general: Contact us, we are happy to be of service to you!
CONSTRUCTION AND INSULATION