Tomorrow's solutions! With one click.
Your apprenticeship at Lenzing Plastics
Let's get started together!
Hello, we are Lenzing Plastics, one of the world's leading manufacturers of specialty products - and perhaps your future employer, because we are always looking for newcomers for our apprenticeships!
Our employees are our greatest success factor. Therefore, we are always looking for new, motivated team members who share our enthusiasm for the world of specialty plastic products.
Would you like to work with us?
Lenzing Plastics is a globally active company based in Lenzing, Upper Austria. From here, we supply the whole world with products made from bio-materials, polyolefins, engineering plastics and fluoropolymers. Our specialty products are used in construction, medicine, aviation, engineering and special packaging.
Our industry never stands still. Therefore, we can promise you: There is never a dull moment with us! We are constantly working on innovations, developing ourselves and our products further and see an exciting task in every challenge. All this is possible with motivated and competent employees with team spirit, to whom you may soon belong.
3 good reasons for your apprenticeship at Lenzing Plastics
"Career with apprenticeship" is not an empty promise with us!
We are always happy when our apprentices move up in the company. Team leader, foreman, customer service representative, foreman and management positions at middle or higher level – the career ladder is ready and waiting.
Further training
opportunities
We want you to grow and offer you a variety of opportunities for your professional and personal development. This also includes attending the master craftsman school or the apprenticeship with Matura.
Flexible working
time models
Our apprentices generally work in the day shift or in a flexible flexitime model. Shift work is also possible, depending on requirements and professional experience.
Open apprenticeships at Lenzing Plastics
We are currently looking for prospective ...
Plastics process technician
Process Technician
Would this be something for you? Perfect! Send us your application right away, including your CV, letter of motivation and references. We look forward to getting to know you!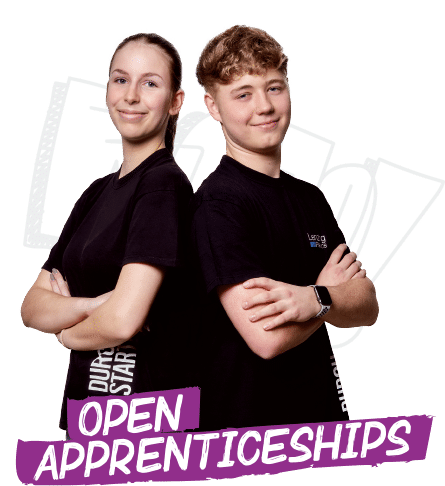 If you are interested in an apprenticeship at Lenzing Plastics, Bettina Krallinger is your contact person.
Send e-mail
"The central pillar of our success is our team. Accordingly, the personal development of our employees is particularly close to our hearts. The Bildungszentrum Lenzing offers competent and first-class opportunities in the immediate vicinity to deepen existing skills and acquire new competencies in equal measure. That is why LENZING PLASTICS and the Bildungszenturm Lenzing have enjoyed years of very good and intensive cooperation."
Jürgen Miethlinger, Managing Director