Tomorrow's solutions! With one click.
Lenzing Plastics has been successfully producing closure tapes for refuse sacks in various colors, properties and dimensions for many years.
These are manufactured and tested according to the regulations and standards of the French AFNOR.
Our machinery is up to date (COEX plant)
which allowed us to produce new developments such as multilayer tapes , tapes made of bio-based plastic as well as tapes made of 100% recycled plastic.
Speciality: " elastic pull tapes" for garbage bags meet the highest comfort requirements.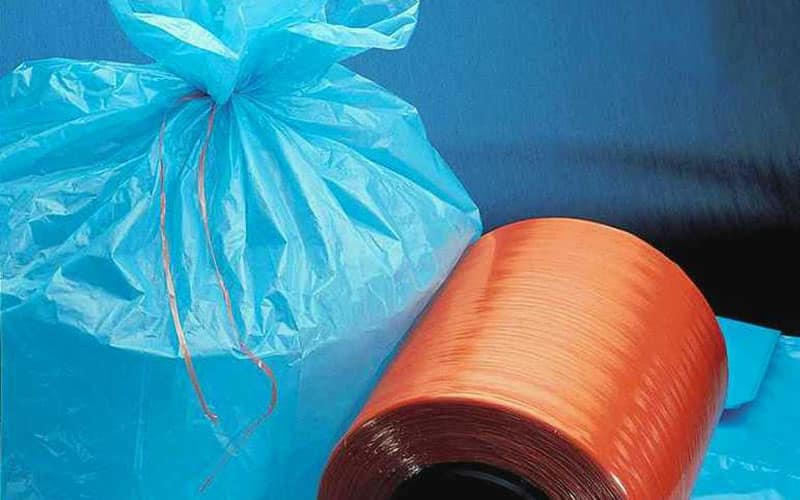 Would you like to learn more about our closure and pull tapes?
Take advantage of our expertise and our product range – we will be happy to advise you on the selection of closure and drawstrings suitable for your requirements and provide you with an individual offer.